Hi!
I'm encountering an issue with the skip logic for ego questions.
Questions still show up when the skip logic is set up to not show for a specific age or sex.
I can share the test protocol I made to double-check (but can't share it as an attachment).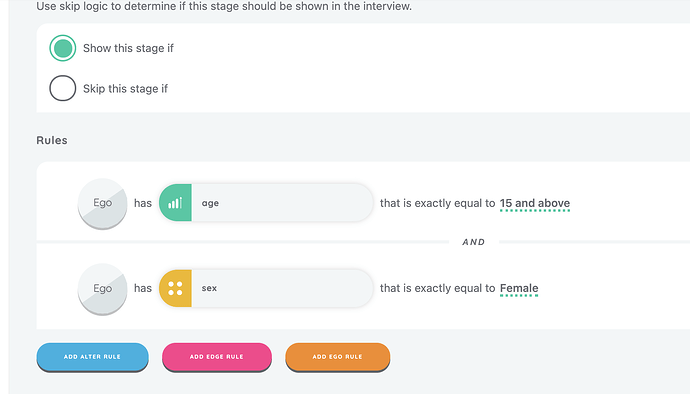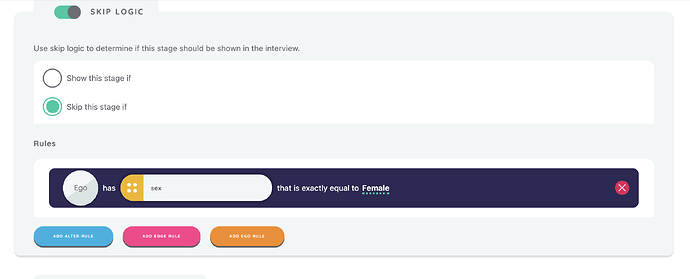 I'm probably doing something wrong. Can someone help?